Service & Ceremonies
For you
Lets plan your big day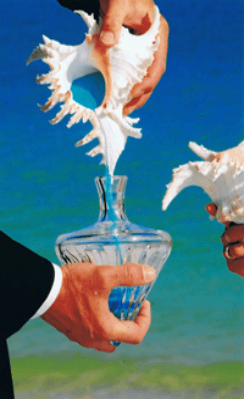 Sand Ceremony
A Sand Ceremony is a lovely addition to include in your wedding, renewal or commitment ceremony's. This ceremony represents couples and even family members coming together as one. The ceremony uses different coloured sand representing each family member and blending them together into a vessel/vase to keep as a keepsake and a reminder of your special day.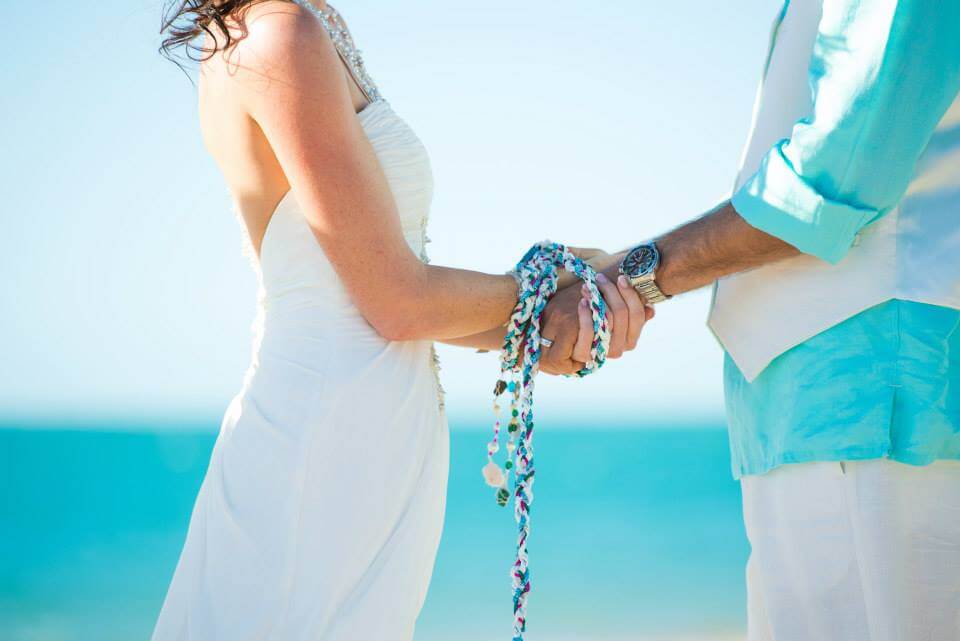 Handfasting Ritual
A lovely dimension, you can add to your wedding as a beautiful keepsake that maybe handed down through the generations. In days gone by, couples would indicate their betrothal to another through this ritual. It is also the origin of a term we commonly use today to indicate the act of marriage – "tying the knot" or " Bound together by the promise of true love.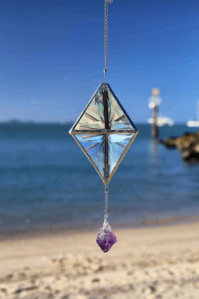 Nautical Star Ritual
Handmade soldered glass rainbow water prisms & optional quartz crystal attached
These are beautiful keepsakes to hang from an arbour. They may also be symbolized to recognize a loved one who are unable to attend.
Renewal of Vows
When marriage vows are renewed, it is an announcement to the world and to each other that the love which was brought to the wedding day has grown deeper through the years.
There are many reasons that couples choose to renew their vows:
A milestone of their marriage 20th, 30th 40th, 50th anniversary. Their first wedding was rushed and they would like the wedding they wished they had. Celebrating each other's love for each other and bringing energy back into the relationship again.
Couples who have been recently married where family and friends are unable to attend
Marriage Ceremony
Your wedding day should be one of the most memorable exciting and happiest days of your life!
When you do choose me to be a part of your special day, you not only acquire my service as a celebrant you also gain a friend.
I have been told I have a very warm calming relaxed presence and it is always so nice to hear a couple say they are so excited to meet me.
Through extensive emails and phone calls I shall guide you through the formal legal requirements and help you create a personal ceremony for you to cherish.
I shall endeavour to make sure your wedding day is unforgettable
Same Sex Marriages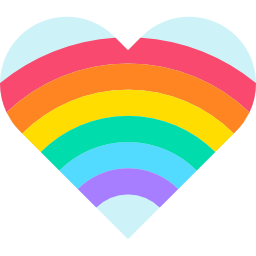 Ever since the Same-sex Marriage Bill was passed by the Australian Parliament in December 2017 it has been my great pleasure to officiate at numerous Same-sex Marriage ceremonies.
I believe everybody has the right to be loved, give love and have that love acknowledged and it has been my absolute privilege to listen to the journeys of the couples that I have married. Love is love and I fully support marriage equality.
It's Going to be Perfect!
Let's Plan Your Big Day!
Contact
I am looking forward to your request.
Donna Fornasiero
Airlie Beach, Whitsundays Queensland
Tel: 04 270 40972